Dr. James Polakof and Dr. Gloria Polakof specialize in creating effective internal marketing programs and stimulating staff to build your practice.
In addition to creating and implementing unique, image building internal marketing programs, we train patient counselors in the subtle art of bonding and partnering with prospective patients in order to increase the booking of consultations and aesthetic procedures.  Additionally, we educate staff in making positive first impressions and motivate them to generate new patient referrals.

In accomplishing these objectives, the individuality and personality of each staff member is capitalized upon to enhance practice image and achieve positive results.    


Request a Complementary Consultation with Dr. Polakof               
Receive a Web Site Optimization Analysis at No Cost, or Obligation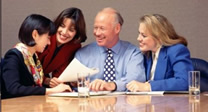 What makes Dr. James Polakof and his associates unique in their field is a determined policy to avoid simple generic solutions. 
We focus upon the individual personality and strengths of each practice we represent in order to set you apart from your competitors.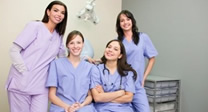 We are pleased to invite you to schedule a complementary consultation with Dr. Polakof and are confident you will find this highly informative. 

In addition, our highly experienced webmaster will perform a perceptive analysis of your website without cost or obligation.  
E-mail us at
hmapro@aol.com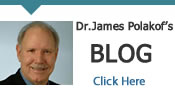 Testimonials
"A fountain of good advice." 
George Sanders, M.D.,
Plastic Surgeon - Encino, CA
"The work produced by Drs. Jim and Gloria Polakof are second to none."      
Donald Wehmeyer, M.D.,
Plastic Surgeon - Abilene, Texas
"My website is incredible." 
James Romano, M.D.,
Plastic Surgeon - San Francisco, CA
"Over 400 attended my seminar Dr. Polakof produced."    
Eric Shaffer, M.D.,
Plastic Surgeon - San Antonio, TX
"Dr. Polakof facilitated the transition
of my practice from a dermatological entity into a successful cosmetic oriented organization."
Bernard Raskin, Dermatologist,
Valencia, CA
"The utmost of professionalism."  
Keith Hanna, M.D.,
Plastic Surgery - Atlanta, GA